Looking to send a St. Patrick's Day gift box of luxury Irish products to your employees and clients? After two years of very muted St Patricks Day celebrations, we are really excited here at Vixi Gifting that this year we can party in style. We would love to help you mark the occasion by celebrating the best of what Ireland has to offer.
There are so many amazing Irish producers and suppliers of food and drink on our small Island. You probably have your own favourites, but we wanted to give a shout out to some of our own favourite independent Irish businesses that would fit into any St. Patrick's Day gift box – from luxury food to mouth-watering drinks.
Here's a few food and drink ideas that will be sure to get their party started.
Cashel Blue Cheese

Handmade from their 200 acre farm since 1984, Cashel Blue Cheese is a must for the cheese lovers out there. A go-to for your St. Patrick's Day cheese board, it's the perfect party platter centre.
Sheridans Cheesemongers Crackers
To accompany the cheese in your St. Patrick's Day gift, we are mad about Sheridans Crackers which were launched in 2010. With three flavours to choose from, there is something for everyone.
Rivesci Cashew Chilli Crush
To top off the crackers, we would highly recommend Rivesci Cashew Chilli Crush. This was a 3 Star Great Taste Award Winner in 2020, and we can see why! Absolutely delicious, a real treat for your taste buds and something unique for the true foodies.

Blanco Nino
Since launching in 2015, Blanco Nino have been making the most amazing corn tortilla chips. Available in three delicious flavours, with bags definitely large enough to share. And the best part is, they are gluten-free, vegan friendly and have absolutely no artificial ingredients.
Moineir Strawberry Wine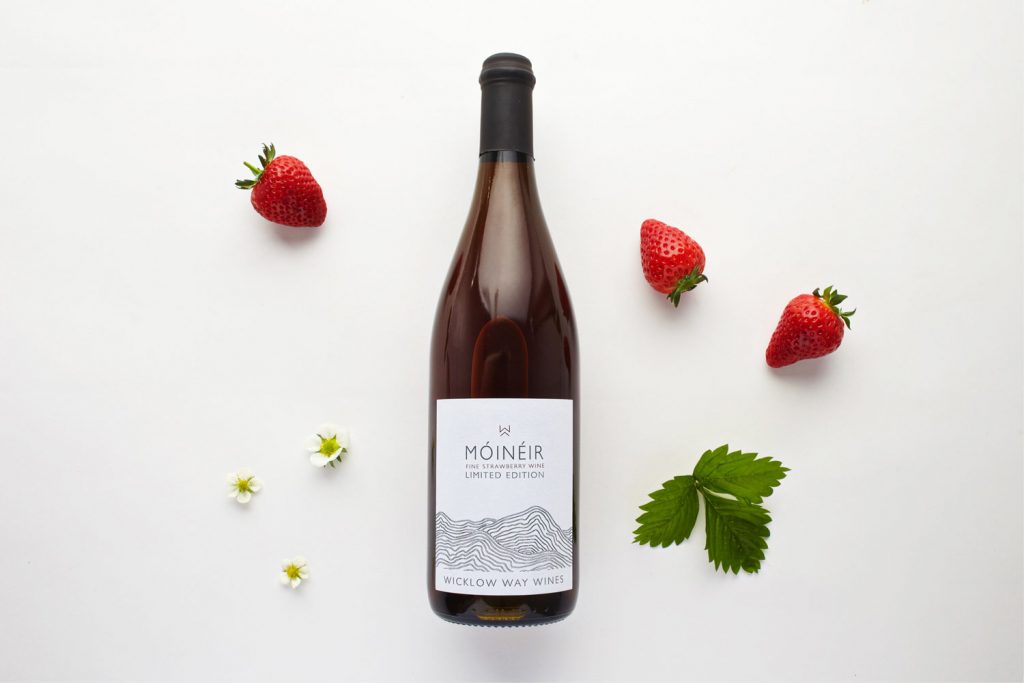 To wash this delicious food down, why don't you try Moineir Strawberry Wine from Wicklow Way Wines? These delicious wines are made from strawberries, no grapes….. yep, you heard it here first! Time to get the vino glasses out.
The Apple Farm
If you are looking for something non-alcoholic for your St. Patrick's Day gift, there are many natural fruit juices on the market and one of our favourites can be bought from The Apple Farm in our local Co. Tipperary. They also make a delicious stronger tipple of Con's Real Irish Cider. When it comes to food, their slow-dried Apple Crisps are a crunchy treat!
Boann Distillery
Now where would a St. Patrick's Day gift be without a true Irish Whiskey? Boann Distillery being one of them has been internationally recognised, winning at the 2021 World Whiskies Awards for Best Irish and World's Best New Make and Young Spirit.
Sweet Living Kilkenny
Of course we had to add in one of our favourite sweet treats, Sweet Living Kilkenny, where your chocolate bar can be branded with your companies logo or message.
We hope this blog has given you food for thought when it comes to putting together a St. Patrick's Day gift. Now you have everything you could possibly need to get any St. Patrick's Day celebration off to a great start. Let's support and use the amazing Irish businesses that have kept the show on the road through Covid.
If you need a hand with your corporate gifting this St. Patrick's Day, we would love to work with you! We have many other great ideas for corporate gifting so get in touch and we can brainstorm together.