As a gifting agency, it goes without saying that we are pros at providing gift ideas – especially when it comes to chocolate! Easter Sunday is nearly here so we thought we would round up our top picks of Irish Easter eggs this year. To make things easier, we've broken it down by recipient.
For your siblings and friends
I lived in Cork City for a couple of years and Ó Conaill Chocolate and Coffee Shop was hands down the best spot for hot chocolate. So, naturally, their chocolate eggs would be delicious too! They have a selection of Easter Eggs, Bars and Bunnies in a range of sizes that are ideal if you need to gift a few of your siblings, family members or friends.
For your mum
Probably one of the most visually stunning eggs on the list, the Wild Atlantic Easter Egg by Hazel Mountain Chocolate is a piece of art. Influenced by the west coast of Ireland, it features the waves of the Atlantic and sits on a rocky base with salted toasted almonds and bean-to-bar chocolate. This beautiful egg is sure to wow your mother and make her feel veeery appreciated.
For your dad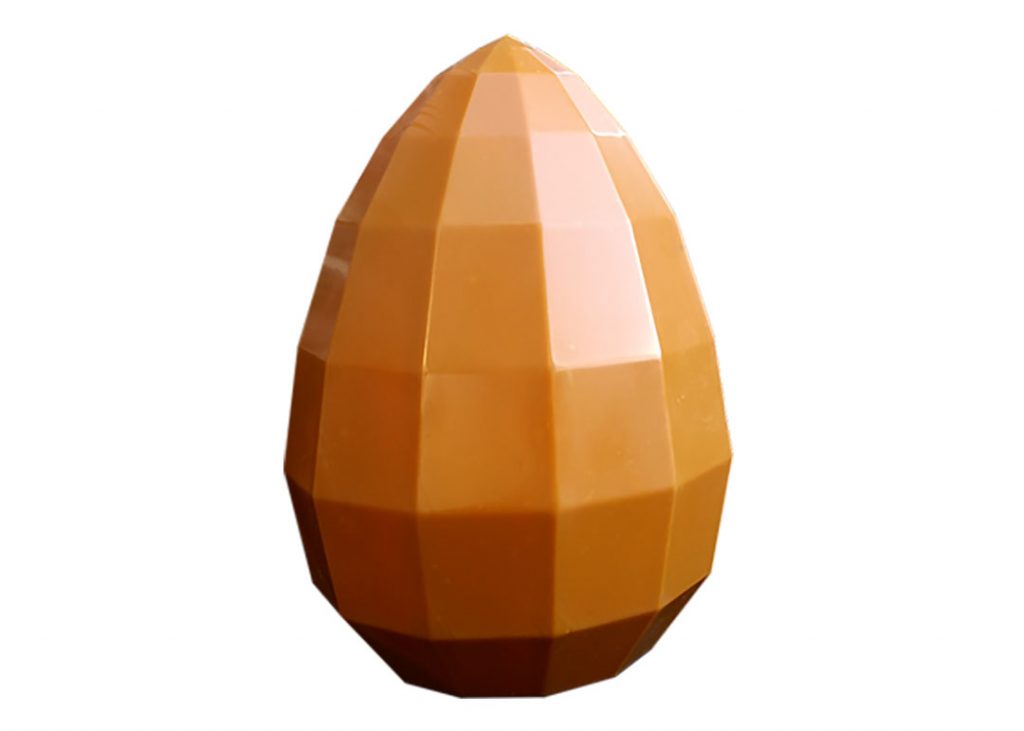 These fun and quirky eggs from The Proper Chocolate Company are not only cool to look at, but also delicious. They come in regular and extra large sizes – depending on how much your dad likes chocolate! (Extra large will probably land you bonus points, just saying)
For your other half
Show them you love them with this Lily O'Brien's Honeycomb Crispy Heart Milk Chocolate Boxed Egg. If you're in a newer relationship and think the whole love heart theme might be a bit much, they have a great selection of less cutesy (but still delicious) eggs too. Top Tip: Make sure you get them an egg with some little chocolates in it, that way there is a higher chance they might share some with you!
For a family
For something a little different to gift a family, why not send them the Pandora Bell Easter Hamper? The hamper contains a selection of Pandora Bell's tasty nougat, sweets, fudge and pates de fruits. The best part is the two Golden Eggshells with Praline Chocolate – its like something straight from Willy Wonka and the Chocolate Factory!
For kids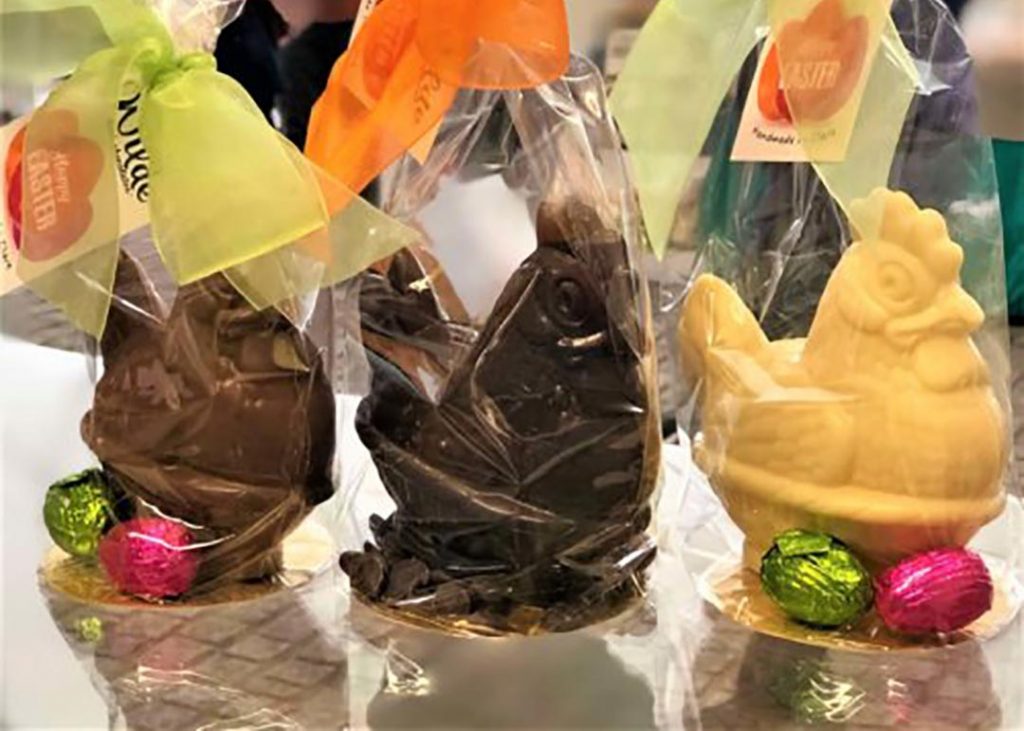 These tasty Nesting Milk Chocolate Hens with Mini Eggs from Wilde Irish Chocolates are the perfect little treat for all the kiddies in your life, big and small. Lots of nieces and nephews? Just grab yourself a load of hens and off you go.
For a personalised gift
If you're looking to take your Easter gift game to the next level, The Chocolate Garden of Ireland is the place to go. Their personalised milk chocolate eggs are piped with white chocolate letters and tied with a ribbon.
For the person who said 'I don't want an Easter egg'
There's always one. But just so they don't feel completely left out on the day, why not treat them to a three bar collection of Bean and Goose chocolate. You still didn't get them an egg (technically) but they also know you thought of them. Pretty packaging? Check! Yummy chocolate? Check! Loop hole? Check!
There you have it folks, Easter gifts sorted for everybody. Happy Easter!